Welcome to the website of
Great Opportunities !

SEND EMAIL TO: smiling_beauty8@yahoo.com

Own a House & Lot Package in a cool, serene community with fresh air and the beautiful view overlooking METRO MANILA.
NO DOWNPAYMENT & NO EQUITY
Available thru PAG-IBIG & GSIS as low as P 1,888 / Month
HURRY RESERVE YOUR UNITS NOW !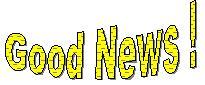 NAGA CITY which is the "Heart of Bicol" is noted for its rich religious culture. Symbolized by the presence of many churches around the city aside from its commercial and educational institutions. The city is known for its good governance as proven by various International & National recognitions which makes the people of Naga City truly proud of. Of course a trip to Bicol will not be complete without visiting the world famous perfect cone "Mayon Volcano".

Investing in a cool, serene community with lots of commercial centers, educational institutions, regional center offices, churches, tourist destinations, hospitals, shopping centers, banks, hotels, Telecom facilities, radio & television stations, Electric Power companies and many more are really worth your hard-earned money. With the booming Real Estate in anypart of the city one will surely
want to be a part of this great opportunity. So check-out the details of each residential community by clicking on the pictures below.

WE ARE ALSO LOOKING FOR HARD-WORKING & RESOURCEFUL SALES CONSULTANTS
BASED FROM NAGA CITY.

Those who have families working abroad might want to invest in a Mid-Rise Condominium (Pre-Selling) built just infront of SHOEMART (SM) SUCAT, PARAÑAQUE only few minutes ride from the Ninoy Aquino International Airport (NAIA) so when your loveones arrived at the Airport they
can rest as if they are in their own home away from home. Details of various projects in Metro Manila and provinces are also available offline.


OTHER OPPORTUNITIES
ACT NOW !
<<<---- Food for Thought ->>>
" Whenever a new opportunity comes along ...
3% of the people show the evidence first to the 97% of the population before the 97% would want to do
what the 3% is doing.
But the problem with those who joined in later is that ...
97% of the income had already been made by the
3% of the people
and the rest of the 97% would equally share the remaining
3% of the income and the market.
Where do you want to belong?
The first pioneering 3% group?
Or the remaining 97% who follow in the next couple of years? "

IT'S YOUR CHOICE !!!
--- CESI
Consumer Empowerment
Solutions, Inc. (CESI)

SEC Registration # CS200250261

xxxxxxxxxxxxxxxxxxxxxxxxxxxxxxxxxxx

IMPORTANT -->>> PLEASE QUOTE: REFERENCE ID # ENB-335633

xxxxxxxxxxxxxxxxxxxxxxxxxxxxxxxxxxx

CONCEPT:
BEFORE --> The consumer is the typical end-user of the products and services of different establishments on his community. Regardless of the years he will patronize these products and services, he will have zero earnings from it. Consumers spends on Basic Consumptions like food, clothes, groceries,
apparels, prepaid cards and Monthly Bills without earnings from it.

NOW ---> The consumer will JOIN first at
Consumer Empowerment Program (CEP)

IMPORTANT:
Attend the 30 minutes orientation during any of the following schedules:
M-W-F 6:00 & 7:00 PM,
Saturdays 2:00 PM & 6:00 PM
Venue:
6th floor, Unit 619 Cityland Shaw Tower Condominium Shaw Blvd. corner St. Francis Street, (Crossing near Rustans Shangrila Plaza along Shaw Blvd.) Mandaluyong City

GROCERIES

FOODS

APPARELS

CLOTHES

CELFONE BILLS

ELECTRIC BILLS
WATER BILLS
TELEPHONE BILLS
CABLE TV BILLS
INSRURANCE BILLS

Reference ID Number:
ENB-335633
EDMARK
"People Helping People Succeed"

---> Membership Promo ongoing and avial the great
privileges & travel opportunities.
---> Be a member and enjoy 25 % product
discounts
---> Buy 1 take 1 Promo
---> 9 Great Bonuses
---> Be young Promo for good health
---> One year FOCUS Magazine Subscription
---> Business Kit
---> Free Cooking Lessons

JOIN NOW ! Exciting Promos Available ...

Visit EDMARK Industries and attend the Opportunities Seminar in any of these Schedules:

---> Every Wednesday 7:00-9:00 PM
Weekly Meeting

---> Every Friday 3:00-5:00 PM
Business Opportunity Meeting

---> Mondays-Fridays 10:00 AM -7:00 PM
New Distributors Meetings

---> Saturday 10:00 AM to 3:00 PM

Category of Products Includes:
Beauty Care
Home Care Products
Toys
Ceramix
Educational Tools
Kitchenware
Health Products

Please Contact : (632) 434-6186
NOTE: When Signing the Registation
Form please quote the REFERENCE
ID # 30039478
HERBALIFE INTERNATIONAL

A U.S. Based Global company operating in 54 countries wordwide.

" Herbalife has combined the best of nature and science to create a family of exclusive products to enhance your nutritional fitness, vitality and well-being.

Every new product is the result of extensive research and comprehensive testing by leading scientists, nutritionist, doctors and cosmetologists.

The goal is to ensure that every product developed and marketed by Herbalife is the absolute best it can be."

(Good Health & Intelligent Nutrition, p-3)

GREAT GLOBAL INCOME & INTERNATIONAL TRAVEL OPPORTUNITIES AWAITS INTERESTED PEOPLE.

IMPORTANT: PLEASE REGISTER AT THE VENUE & BE SURE TO LOOK FOR LYN
REFERENCE ID # 37058971

Those in the Provinces & Other Countries, may ACCESS Directly the Website at
http://www.herbalife.com
You can REGISTER ONLINE just dont forget to quote SPONSOR REFERENCE ID # 37058971

Check Out SEMINAR SCHEDULES:

FREE SUCCESS ORIENTATIONS:
9:00-12:00 AM Saturdays
SHANGRILA MAKATI
Rizal Ballroom / Manila Room
Ayala Corner Makati Avenue
Makati City
FOR CONFIRMATION OF ATTENDANCE:
Text Your Complete Name, Email Address, Phone# to (63) 0916- 4760385 or

CALL (632) 434-6186
FESI
ACCREDITATION # 1223881

Be a member of the Elite Team ....
If you are a resident of any of the areas.
Or you are interested in having properties in various areas indicated in the Main Page.
Then this is your chance to grab the
GREAT OPPORTUNITY NOW !
SEND EMAIL TO:

smiling_beauty8@yahoo.com

SUBJECT: INTERESTED - AREA*
(* where AREA represents the Places indicated in the Photos at the Right Side)

or CALL (632) 434-6186
TEXT YOUR COMPLETE NAME,
TELEPHONE #, CELLPHONE # &
PLACE TO:
(63) 0916-4760385





Well before you go, how about visiting this WEBSITE
GREAT OPPORTUNITIES FOR CELLULAR PHONE USERS WORLDWIDE
JOINING IS FREE NOW !
You need to Check your Email after you Signed-Up in the Form to know your Assigned ID # as shown in the Welcome Letter of the General Manager. Then you can check the website and Log-in as a Member using your Assigned ID # to UPDATE your Profile and it is important to include your Cellular Phone # in your Profile which will serve as the basis of commissions.